The best selection and pricing for Bahamas private jet charter flights.
Get a Quote Online or call 1-877-510-JETS(5387) for assistance.
Whether is a spring break trip or a winter getaway to thaw out, the Bahamas is a great destination. We have access to aircraft ranging from small twins to the newest Gulfstream and everything in between, ensuring that we have just the right aircraft for your next Bahamas private jet charter. Our negotiated rates allow us to offer the most competitive Bahamas private jet charter prices.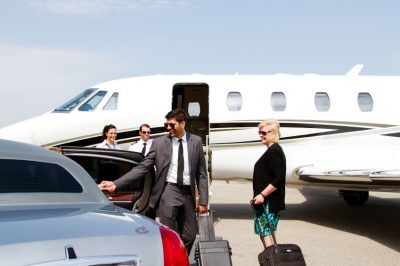 Whether you need a charter flight to the Bahamas from Florida or from the other side of the globe, we've got access to the perfect aircraft for your trip. Bypassing long lines associated with the airlines, we'll have you quickly onboard a private jet and on your way to the islands. There are only a few airports with airline access in the Bahamas. Using Peachtree Aviation to arrange your charter flight will guarantee that you're using the closest airport to your ultimate destination, saving many hours when compared to the airlines.
Perhaps you are already part of a fractional, charter, or jet card program and are looking to get more out of your private jet travel. We can help. With access to thousands of aircraft strategically located across the globe, we are sure to offer the most efficient air charter option without the slightest compromise in safety or comfort.
Will you be taking a group of four with eight or more passengers returning. No problem. Having access to floating fleets of aircraft, we can just use two separate aircraft for the trip, assuring that you have most efficient aircraft available for your trip. When you fly in or out of the Bahamas, you can choose from small turboprops and very light jets for shorter flights and light, midsize, and heavy jets for longer flights. For shorter flights you may want to charter a Phenom 100. On longer cross-country flights, the world's fastest super-midsize business jet,  the Citation X would be a great option. No two trips are the same so the Peachtree Aviation team is always available to help you decide which aircraft is most appropriate for your trip.
Call us today at 877-510-JETS (5387) to get started. We guarantee that we can offer the perfect aircraft for your upcoming trip and look forward to speaking with you. You can also request a private jet charter quote by completing the form to the right.
Bahamas Private Jet Charter Prices: Simple – Pay as you go charter
No fuel surcharges. No special fees. Just simple, straight forward pricing for your next Bahamas air charter flight. When we quote your trip, that's the price.
One-Way Pricing
Staying in the Bahamas for a week or more, a one way charter or a pairing of two one ways is probably the way to go. We offer one way jet charter pricing to our clients which allows us to consistently offer more value to our clients than our competitors. Contact us for a one way charter quote today.
Least Expensive Option
Value. That's what we consistently deliver and what separates us from our competition. Service, attention to detail, and utilizing great aircraft and crews are key elements to our value proposition. Competitive pricing through negotiated rates is the other key element. We look forward to working with you on your next Bahamas private jet charter and showing you the elite level of service that you expect and deserve.
Popular destinations for your Bahamas private jet charter
City

ICAO

Name

ABACO ISLANDS
MYAM
MARSH HARBOUR
ABACO ISLANDS
MYAT
TREASURE CAY INTL
ANDROS ISLAND
MYAF
ANDROS TOWN
ANDROS ISLAND
MYAK
CONGO TOWN
ANDROS ISLAND
MYAN
SAN ANDROS
BERRY ISLANDS
MYBC
CHUB CAY
BERRY ISLANDS
MYBG
GREAT HARBOUR CAY
BIMINI ISLANDS
MYBS
SOUTH BIMINI
CAT ISLAND
MYCB
NEW BIGHT
ELEUTHERA ISL
MYEM
GOVERNOR'S HARBOUR
ELEUTHERA ISL
MYEH
NORTH ELEUTHERA
ELEUTHERA ISL
MYER
ROCK SOUND (PVT)
EXUMA ISLANDS
MYEF
EXUMA INTL
FREEPORT
MYGF
GRAND BAHAMA INTL
GREAT INAGUA IS
MYIG
MATTHEW TOWN
LONG ISLAND
MYLS
STELLA MARIS
MAYAGUANA
MYMM
MAYAGUANA
NASSAU
MYNN
L PINDLING INTL
SAN SALVADOR IS
MYSM
SAN SALVADOR INTL
For further tips on places to visit before or after your jet charter in Atlanta, please contact us.
Peachtree Aviation Services, LLC arranges charter flights on behalf of clients with FAR Part 135 air carriers that exercise full operational control of charter flights at all times. Flights will be operated by FAR Part 135 direct air carriers that meet all FAA safety standards and additional safety standards established by Peachtree Aviation.