Private Jet Charter
When using Peachtree Aviation, you have the flexibility of acquiring the most efficient aircraft for the mission, every time. Working with a nationwide network of providers, we will make sure that whatever travel needs you may have are always met. In addition, our negotiated rates with operators allow us to consistently provide you with the best private jet charter prices.
Get a quote now! Email charter@peachtreeaviation.com, call 1-877-510-5387 or fill out the form to the right and submit it online.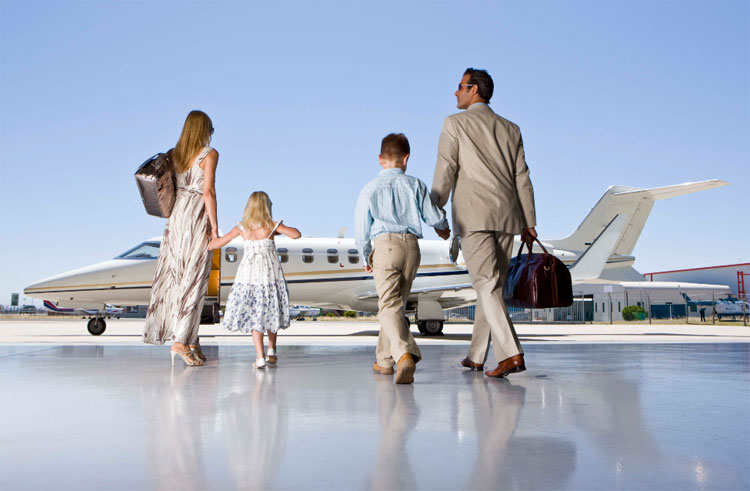 Safety, Service, Flexibility
With more than 550 aircraft charter operators in the United States, how is one to know which operators have a history and culture of safety? Peachtree Aviation fully researches the companies and utilizes independent safety audits by Argus and Wyvern to vet every provider before ever putting one of our clients on an airplane. When you choose Peachtree Aviation, you can rest assured that your safety is our number one priority.
Our commitment to exceptional customer service is unmatched in business jet charter service. Whether you need specific catering, ground transportation arranged or special treats for your pet, no request is too big or small. Our unique, personalized approach to customer service is one of our strongest assets, and we look forward to the opportunity to provide you with the ultimate experience. We are your one-stop concierge for a private aircraft charter.
Why Charter?
Safety, security, convenience and productivity are key reasons why individuals and companies choose to arrange for private planes for personal and business travel. Air charter flights operate on the passenger's schedule, allowing considerable flexibility. With the ability to fly in and out of more than 5,000 public-use airports in the United States — more than 100 times that of the airlines — air charter service provides convenient access to your destination.
From a personal standpoint, this means significant time savings. From a business perspective, corporate jet charter results in greater productivity, morale, and quality of life for company personnel. This in turn provides an increase in company performance along with the ability to retain key personnel because of the enhanced quality of life.
Less Expensive
Getting a private plane charter through Peachtree Aviation is often the most cost-efficient means of private air travel. Our system allows us to monitor all available aircraft and match up your itinerary with an aircraft in best position to complete your trip. We do the leg work, and you enjoy the cost savings.
Our aircraft charter program is very similar to what the large jet card and fractional providers use. The difference is that that they double or even triple the occupied aircraft cost to make up for the repositioning costs that they incur. For typical business trips that end up at the same airport as it originates, jet cards are very inefficient.
Example:
On its website, Marquis Jet lists a cost of $115,900 for 25 hours on a Hawker 400XP. This amount represents the base price for 25 occupied hours, before applicable taxes, fees and charges are assessed. For the sake of this argument, we'll leave out all the taxes and fees that you are certain to incur. This results in an occupied rate of $4,636 per hour charged by Marquis.
We recently completed a jet charter flight for a client departing Morristown, NJ, for a meeting in Nashville, TN, on a Learjet 31A, which is comparable to the Hawker 400XP. They returned the same day after completing the meeting. Total occupied time on the aircraft was four hours. Our cost to the client, including all taxes and fees, was $9,402. If they had used Marquis Jet, the trip would have cost them $18,544 (before taxes and fees) – nearly double what they paid us!
View available aircraft for a private charter flight today!
One-Way Private Jet Charter
Are you just looking for a one-way flight? This scenario is perfect for our system. Every day, there is a charter aircraft that needs to move from one part of the country to another. They are often willing to sell these empty legs at a deep discount. We monitor these empty legs and can often match them up with your itinerary to offer a true one-way price. The large jet card providers like to tout this as one of their strengths since you only pay for the time you occupy the jet.
Example:
Using the same information from the previous example, a Hawker 400XP from Marquis Jet works out to $4,636 per hour before taxes. We recently completed a private jet charter for a client from White Plains, NY, to San Francisco, CA. Using the smaller Hawker 400XP, a fuel stop would have been required. Total occupied flight time would have been at least six hours, resulting in a total cost of $27,816 (plus taxes and fees) from Marquis. We were able to match up an empty-leg charter with the itinerary and found a large cabin Gulfstream that needed to get to the west coast. We completed the trip non-stop for a total cost of $26,932 – on a Gulfstream!
For more information about private jet travel, please visit www.BJTonline.com,  http://www.elitetraveler.com, or www.NBAA.org
Request a free one-way airplane charter service quote today. For service within the next 72 hours, please call us now at 877-510-JETS.
Peachtree Aviation Services, LLC arranges flights on behalf of clients with FAR Part 135 air carriers that exercise full operational control of charter flights at all times. Flights will be operated by FAR Part 135 direct air carriers that meet all FAA safety standards and additional safety standards established by Peachtree Aviation. Peachtree Aviation Services does not own nor operate any of the aircraft that we utilize for charter.