Charlotte Private Jet Charter
Whether you're just going for a quick business trip or a long awaited family vacation, Peachtree Aviation has the right aircraft for your trip. With the flexibility to use everything from a small twin engine aircraft to the latest Gulfstream offering, we can always have the right airplane available for your next Charlotte jet charter.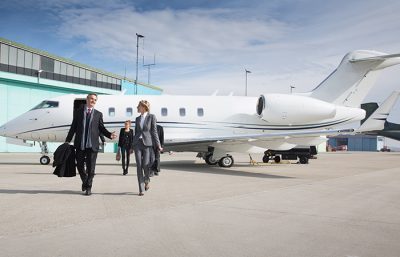 Flying by private jet charter allows many options. Adding a last minute passenger or bringing along the family pet is easily accomplished. Business meetings in the sky are easily completed, increasing company efficiency. You have a nearly endless supply of aircraft available to meet whatever need you may have. Peachtree Aviation only utilizes the best private jet charter companies with safety ratings and qualifications exceeding FAA requirements.
Utilizing one way, round trip, and empty leg pricing are key factors in our maximizing the value of your private jet travel. We can easily substitute smaller or larger aircraft for a particular flight based on your needs. We also offer a buy as you fly model that negates the large upfront capital outlay and long-term commitment associated with fractional and jet card offerings. These factors make private jet charter through Peachtree Aviation an attractive option.
For more information call us at 877-510-JETS (5387) to book a private jet or request a charter quote via the form on the right and we will get started working on your trip. We look forward to working with you and know that we will have the right aircraft for your next Charlotte private jet charter.
Airports In and Around Charlotte, NC
Charlotte Douglas International Airport (CLT, KCLT) is about 7 miles or 15 minutes from the city's downtown area. When you fly to CLT by private charter, all your general aviation needs will be handled by Wilson Air Center, the single fixed base operator (FBO) available for corporate and private aviation services.
Concord Regional Airport (JQF,KJQF) is located about 17 miles or 25 minutes from downtown Charlotte on the northeast side of town.
Rock Hill (York Co) Airport – Bryant Field (UZA, KUZA) is a convenient Charlotte alternative. With a 5500 ft runway with ILS and full service FBO, Rock Hill is equipped to handle your needs. Located 26 miles southeast of Charlotte, UZA is less than a 30 minute drive to downtown Charlotte with access via major highways. Rock Hill is a nice option for your Charlotte private jet charter.
Popular Luxury Hotels in Charlotte, NC
After arriving on your Charlotte private jet charter, you'll want a nice place to relax. At Charlotte's top luxury hotels, you'll be able to do just that and not worry about a thing. When booking your accommodations, consider some of these selections:
| | |
| --- | --- |
| The Ballantyne Hotel & Lodge | Renaissance Charlotte SouthPark |
| Ritz-Carlton Charlotte | Westin Charlotte |
| The Duke Mansion | Crowne Plaza Charlotte |
| Omni Charlotte Hotel | Charlotte Marriott – City Center or SouthPark |
| Hilton Charlotte Center City | Park Hotel Charlotte |
| | |
| | |
Local Attractions in Charlotte, NC
Charlotte is the home of NASCAR. If that's your thing, check out:
NASCAR Hall of Fame
Lowe's Motor Speedway
NASCAR Racing Experience
For further tips on places to visit before or after your jet charter in Atlanta, please contact us.
Peachtree Aviation Services, LLC arranges charter flights on behalf of clients with FAR Part 135 air carriers that exercise full operational control of charter flights at all times. Flights will be operated by FAR Part 135 direct air carriers that meet all FAA safety standards and additional safety standards established by Peachtree Aviation.